Becoming
An Interactive Musical Journey in VR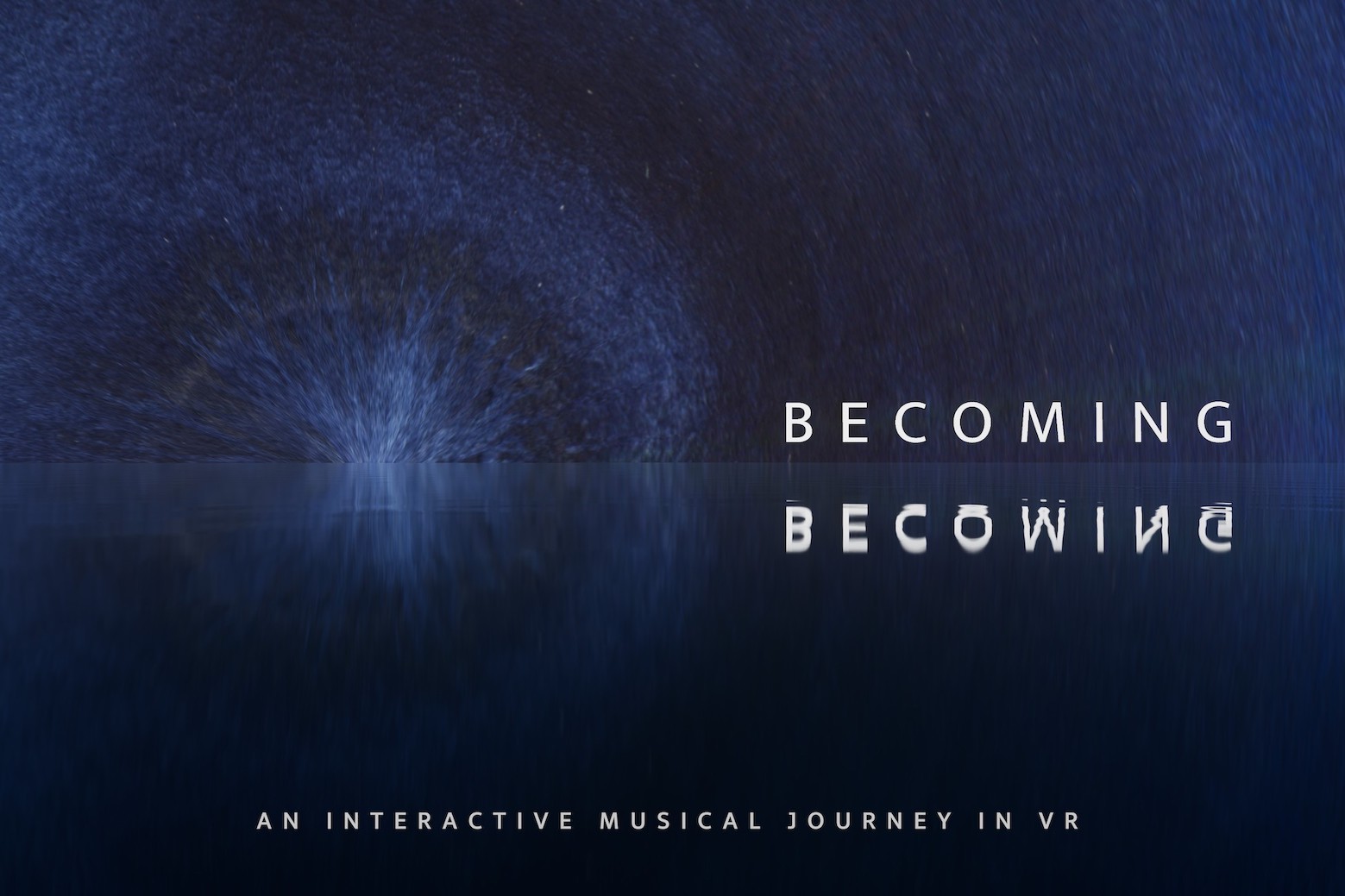 Date & Time: 
Monday, August 8, 2022, 1:30p.m. - 5:30p.m. PDT
Tuesday, August 9, 2022, 10:00a.m. - 5:30p.m. PDT
Wednesday, August 10, 2022, 10:00a.m. - 5:30p.m. PDT
Thursday, August 11, 2022, 10:00a.m. - 3:30p.m. PDT
Location: 
West Building, Ballroom A/B, Vancouver Convention Centre
1055 Canada Place, Vancouver, BC, Canada
Description:
Becoming is the result of a collaborative work that was initiated at the Opera Hack organized by SD Opera. It is an operatic VR experience based on a Persian poem by Mowlana Rumi. While the piece is a major artistic endeavor, it also showcases a number of key technologies and streaming techniques for the development of musical content which depends on high-quality audio. In the context of experiencing a musical work in VR, the quality of spatial audio is important not only for the delivery of the music but also for the establishment of the environment and definition of a focal point of the experience in time.
Our Space3D system is capable of creating highly realistic spatial impressions, and recreating the acoustics of the environment based on the virtual models in real-time using advanced multi-processing ray-tracing techniques. Audience members can be connected through the network and haptic feedback technology provides human interaction cues as well as an experiential stimulus. 
The audience experiences visual, auditory, and tactile impressions which are partly curated and partly generated interactively in response to the player's actions. The Rumi poem describes seven stages of evolution on Earth; the video below presents examples of two of the worlds of the piece. The presented volumetric video capture will be a companion to the audience members throughout the experience.
---
Credits:
Vocals: Mahsa Vahdat
Barbat: Jimmy Mahlis
Tombak: Mammad Zadeh
Percussion: Satnam Ramgotra

---

VR Infrastructure and Creative Design: John Burnett and 

Eito Murakami

Graphic Design: Francesca Talenti
Haptic Design and Programming: Juliette Regimbal
Haptic Design Adviser: Yongjae Yoo
GPU Programming: Louis Pisha
Direction and Composition: Shahrokh Yadegari

---

Additional Production Assistance: Timothy Gmeiner, Valen Chang, and 

Aiden Afshar

Volunteers: Andrina Zhang, Victor Joulin-Batejat, and Aleck Adriano