Jeffrey Sandubrae
Director of Research Partnership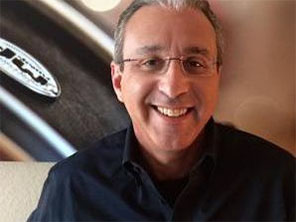 9500 Gilman Dr
La Jolla , California 92093
Profile

Jeffrey Sandubrae holds appointments at UCSD as Engineering Program Manager at the Qualcomm Institute where he manages large, complex, multidisciplinary programs and Associate Director for the Sonic Arts Research and Development Group. Sonic Arts R&D is a research unit at the Qualcomm Institute committed to forward-thinking research, engineering, and implementation of modern digital audio technologies for commercial and academic applications. In his role in Sonic Arts R&D, he develops and manages research projects, relationships with industry partners, and the process of introducing University research to industry. He also manages the commercialization of University developed and owned intellectual property. As part of UCSD's continuing support of entrepreneurship and technology transfer, he is currently managing the inaugural program supporting the Qualcomm Institute Industry Innovation Space, bringing together academia and industry in a combination of research sponsorship, technology licensing, and collaboration in facilities to promote commercialization of research findings.

Prior to his return to UCSD, he has spent his career performing applied research and managing projects of national significance. His experience ranges from research and engineering of products and systems to business development and management of multimillion-dollar programs. Upon receiving his B.S. in Mechanical Engineering from UCSD, he joined SAIC, a rapidly growing research and engineering company based in San Diego. During his 19 years at SAIC he completed his M.S. at UCSD in Mechanical Engineering and founded and managed the Collaboration Technologies Division of SAIC. He was Assistant Vice President and Division Manager as SAIC grew to a Fortune 300 company and the largest employee-owned research and engineering company in the U.S. As project engineer he performed engineering analysis and design of solar energy systems including heliostats and parabolic dishes for concentrated solar power using advanced materials and analysis techniques. In addition to his early work for Sandia National Laboratories and the National Renewable Energy Laboratory, he performed research and engineering and was principal investigator on programs for Los Alamos National Laboratories, NASA, Department of Defense, Navy, Air Force, Marine Corps, and the Department of Justice. He has deep expertise in the application of complex emerging technologies, engineering analysis and design, systems architecture and integration, and software development. He has used his expertise in mechanical and structural sound and vibration on projects to analyze and measure radiated acoustic noise in underwater environments to assess vulnerability and to develop quieting measures. In 2006, when SAIC became a public company, he joined a small privately held company in the financial services sector as Chief Information Officer where he developed innovative online financial distribution services in a highly regulated and security conscience environment.

He is an experienced musician and audio engineer. He spent six years playing drums in the UCSD Jazz Ensemble and continues to actively perform in the San Diego area. He is also a licensed Professional Engineer in the State of California.