World Class Facilities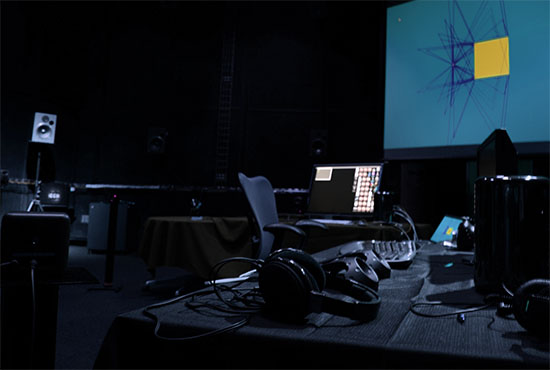 AUDIO SPATIALIZATION LAB
A dark, cave-like space with high walls and rows of audio mixing boards, the Audio Spatialization Laboratory (or Spat Lab, for short) is ground zero for the Qualcomm Institute's Sonic Arts R&D group. The group does much of its development work in audio spatialization and sonification in the lab, which has been one of the institute's signature labs devoted to audio research and music composition.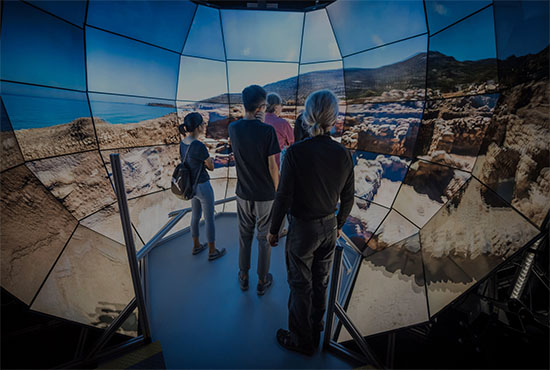 IMMERSIVE VISUALIZATION LAB
The Immersive Visualization Lab (IVL) is home to a number of advanced virtual-reality devices, some of them still in development.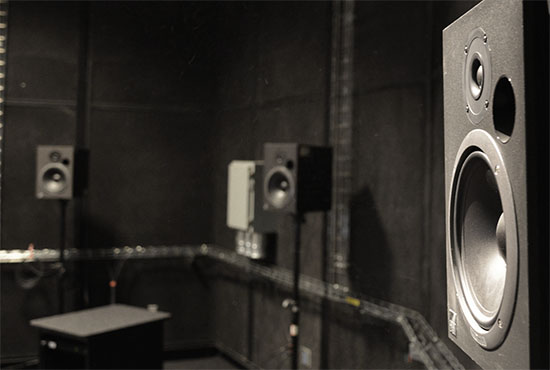 PERFORMATIVE COMPUTING​ LAB
Equipment currently available in the Performative Computing Lab includes a projection system; a 24-channel analog mixing console; and an 8.1 surround speaker system.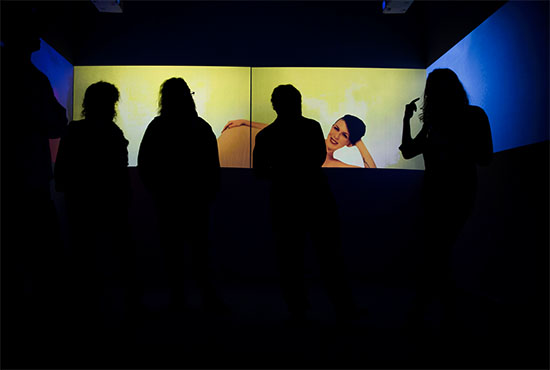 For samples visit vimeo.com/5157529 or vimeo.com/5176316.
RECOMBINANT MEDIA LAB
The Recombinant Media Lab includes several black-box spaces that can be used to display 360-degree participative work. For an example, a Surround Cinema exhibition featured a 10-screen, 10-projector design, featuring 10-channel audio and lots of speakers.
Large Performance Spaces
QUALCOMM AUDITORIUM
​The digital-cinema-equipped Calit2 Auditorium is a state-of-the-art theater/conference facility with 200 comfortable seats and the latest in communications technologies.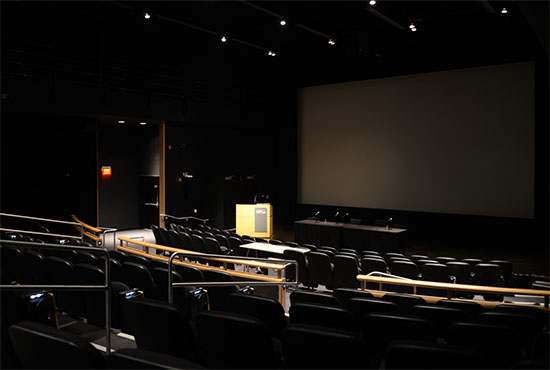 Calit2 THEATER
The Calit2 Theater is a multipurpose room and 'Black Box' space available for research, exhibitions or events.